Our friendly team loves helping patients achieve a healthy smile! When you visit Bird Family Dentistry, we go the extra mile to put you at ease and help you understand your oral health and treatment options. Give us a call today at 253-475-8934 to learn more about our services and to make your appointment with our dentists in Tacoma, Washington! We look forward to meeting you soon!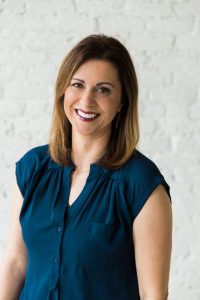 Adrianne – Patient Accounts and Collections Advisor
Adrianne joined Bird Family Dentistry over 18 years ago. She enjoys working as a bridge between our patients and their insurance companies, to help our patients receive the treatment they desire. She enjoys working in the family business with a caring, hard-working staff; and doctors who both have a gentle, generous manner and an aesthetic eye.
Adrianne and her husband have 2 great sons and a darling daughter. She spends her time reading, crafting, running, and volunteering at her children's schools. She and her family enjoy traveling, camping, skiing, and playing together.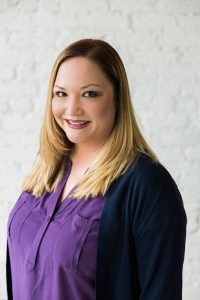 Donna – Insurance Claims Manager and Scheduling Coordinator
Donna has been part of the dentistry field since 1996. She began her career as a dental assistant, and after 10 years expanded her skills by learning the business aspect of dentistry in 2005. We benefit from her dual talents, as well as her love of helping patients meet their goals for healthy, happy smiles.
Donna is a local. Having grown up in the area, she has many connections with our community. She enjoys spending her personal time with photography, or reading mysteries and science fiction. She also loves watching baseball and spending time with her husband and 3 fun kids. Go Mariners!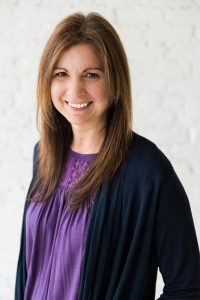 Stella – Accounts Manager and Benefits Specialist
Stella came to Bird Family Dentistry with 9 years previous dental experience, 6 as a dental assistant and another 3 as a business office manager. She feels grateful to be part of such a friendly and caring team.
Stella was born and raised in New Jersey, where she lived prior to moving to Washington in the fall of 2004.
When not working, Stella is quite busy with her 2 teenage daughters, attending volleyball tournaments, visiting her oldest at Central Washington University, and hiking and exploring the PNW. She also loves to stay active by running or working out, so most evenings she may also be found training for half marathons, or spending time in the gym with her husband.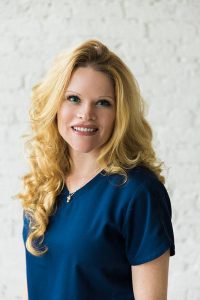 Billie – Registered Dental Hygienist
Billie has worked as one of our fantastic Dental Hygienists for 11 years. She joined us shortly after graduating at the top of her class at Pierce College, where she was also inducted as a member of Phi Theta Kappa and Sigma Phi Alpha. Billie is truly dedicated to providing quality care to each patient, and is proud of the clinical skills, professionalism, integrity, dedication, and enthusiasm of our entire dental hygiene team. Her patients quickly learn that she has a big heart and is passionate about improving and maintaining their health. She values the opportunity to work with compassionate and professional doctors.
Outside of the office, Billie can often be found fixing up their lake property with her husband and adorable puppy. She is an avid reader, and enjoys relaxing with a good book. Billie has an extensive local family that she loves to spend time with. She also volunteers at church youth camps.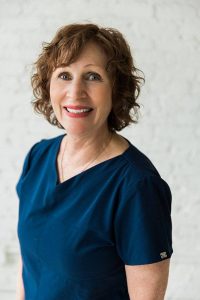 Sandy – Registered Dental Hygienist
Sandy is a registered dental hygienist and has been with the practice for over ten years as a full-time member of our hygiene team. She has dedicated over 40 years to patient care in dentistry. Her accomplishments include graduating from Pierce College in 2007 with an Associate's degree in Dental Hygiene, having previously working for 35 years as a certified dental assistant. Sandy has a passion for dentistry, delivers premier patient care, and enjoys providing education and comfort to all her patients. She is professionally affiliated with the American Dental Hygienist Association and has also volunteered her time and talents with Medical Teams International.
When not working, Sandy enjoys spending time with her soul mate of 40 years as well as motorcycling, cooking, and just enjoying life to the fullest.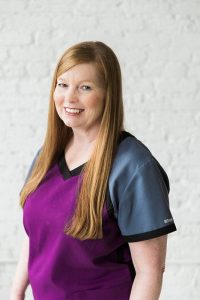 Frances – Registered Dental Assistant and Lab Specialist
Frances has been at Bird Family Dentistry for 28 years, the last 13 working chair-side with Dr. Bird and Dr. Zac. She appreciates her team and believes them to be the most talented and caring professionals in the industry. Dental health has always been important to Frances, not only because it keeps the patients' teeth healthy, but also because she believes in the confidence and self-esteem a beautiful smile can bring. Frances has two children, a daughter and a son, and in her free time she enjoys boating, snowmobiling, camping, and of course, spending as much time as possible with her two wonderful granddaughters.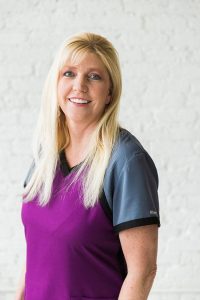 Charlene – Registered Dental and Orthodontic Assistant
Charlene entered the dental field 30 years ago and has 23 years of orthodontic experience. She brought her orthodontic and lab work experience to our office about 15 years ago. She loves the dental field, and feels that we have a great staff and doctors. Charlene loves to see the patient transformations that new smiles bring, and is delighted to see happy patients. She has noticed how good a great, new smile makes patients feel about themselves and considers it a blessing to be involved.
Outside of the office, Charlene enjoys many active pursuits such as scuba diving, motorcycle and dirt bike riding, and walking. She also enjoys camping with her husband Michael, their 5 children and 3 grandchildren.